A nourishing and natural cream-textured cleanser perfect for everyday use.
The Everyday Cleanser contains active ingredient Ylang Ylang, which naturally balances oil production in your skin. So whether you have oily, dry, or combination skin this is the product for you.
Designed to suit all skin types, the Everyday Cleanser cleans deep under the surface to remove pollutants, toxins and bacteria, leaving your skin feeling smooth and clean. Australian native Desert Lime works to brighten the skin, clearing acne scarring and redness.
Our Everyday Cleanser is lightweight enough for everyday use, and gentle enough for sensitive skin. It also contains calming cucumber, aloe vera, rosemary and lavender to soothe and relax the skin.

Directions of Use
Gently massage into damp skin in circular motions, avoiding eye area. Rinse and follow with Lowanna's Everyday Moisturiser.


---
Just like the expensive products from Hawaii
I recently collected some samples in Hawaii for products costing over $300 per bottle. These products are just as good and priced very reasonably. Wouldn't go past them.
The order was filled accurately and arrived promptly.
Game Changer!
I needed to wait a couple months to know for sure after switching up my skincare, but can confidently say Lowanna's products WORK and it's so rare for me to love EVERY product I've tried so far.
The creamy textured cleanser is soothing for my skin as I have mild rosacea and it's effective at removing built up dirt (including makeup) with minimal redness afterwards!
The toner filled with vitamin C is blissful - my skin drinks this up and looks/feels refreshed.
A little goes a long way with the everyday moisturiser that contains hyaluronic acid as my skin just feels hydrated, soft and smooth throughout the day/night. It also smells divine!
You feel like you're at a spa when applying the eye cream as it feels so lusciously hydrating, soothes, smells invigorating and reduces fine lines.
My FAVE product would have to be the innovative green clay exfoliating mask - just add a bit of water and use as a facial scrub twice a week and if using for a mask, it dries in only 10mins. As it's in powder form, you have full potency of the ingredients that really makes your skin GLOW and feel rejuvenated. It has also reduced the redness in my skin since using it.
I like simple, effective products that use natural ingredients and are cruelty free, so this Aussie brand definitely delivers. Highly recommend 🤗
Such a lovely everyday cleanser!
This cleanser is super creamy and feels really soft & hydrating on the skin. It contains desert lime for brightening up the skin and reducing acne scaring & redness. It is also very calming & soothing to the skin with it's Lavender, Ylang Ylang, Aloe Vera, Cucumber & Rosemary complex. Suitable for all skin types. I highly recommend this one, it's just gorgeous!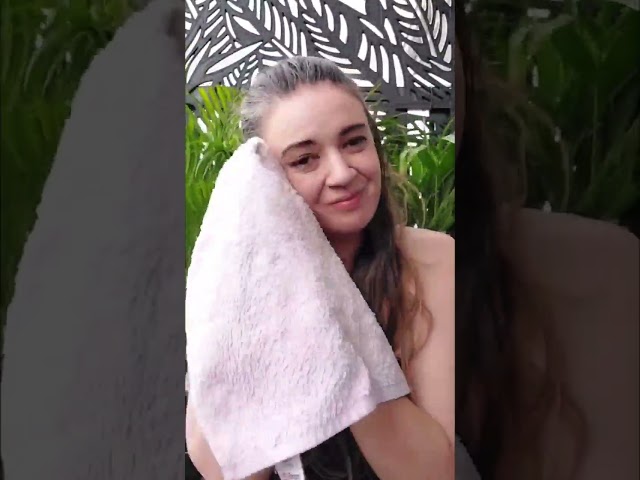 Everyday Cleanser
I have been using this cleanser in my morning and evening skincare routine for a week now. It has a white creamy texture. This cleanser is formulated to gently remove dirt and oil while leaving my skin feeling soft, smooth and hydrated. It fights acne and helps in skin brightening. It helps to remove facial impurities while moisturizing the skin. It is gentle on my skin and is designed to be suitable for all skin types. The best part is it is vegan and cruelty free.
Beautiful Products
I love the Lowanna skin care products! Super gentle on the skin!